CelesteMetoden® Step 3
Action, measures – Let your Individual Quantum Harmonization (Quantum Awareness) work through Telemetry several days a week – automatically. This CelesteMethod® Step 3 involves measures, actions for your health and accelerated evolvement.
Become a Research Health Member – Telemetric Scalar Wave Medicine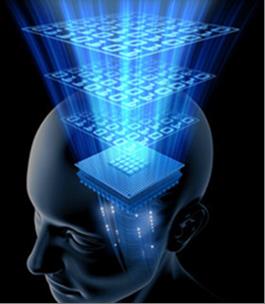 For the Quantum Harmonization or combined with the Quantum Awareness research membership, we program our Quantum Harmonizer based on your information entered in the personal information form. You will receive a link where you can enter your information. It is very important that you as a receiver of the sessions really wish for positive changes to occur, and allow them to occur. You have to participate.
Research Membership: Quantum Harmonization and Quantum Awareness
After you have entered your information in the personal information form, the Quantum Harmonizer is programmed to send the programs that you need. After 27.09.2022, the categories of programs were expanded to 65 categories, where each category has 50 or 100 programs or more.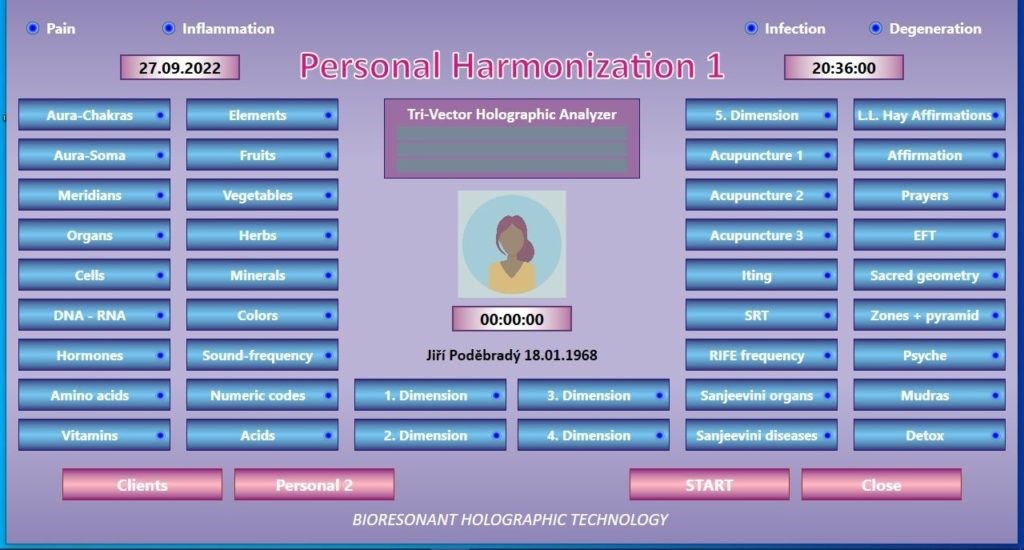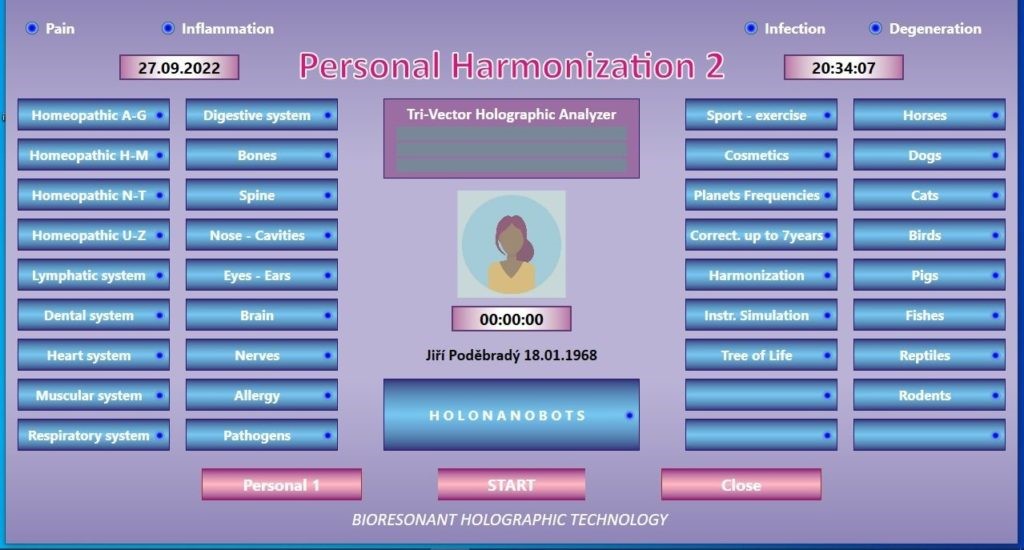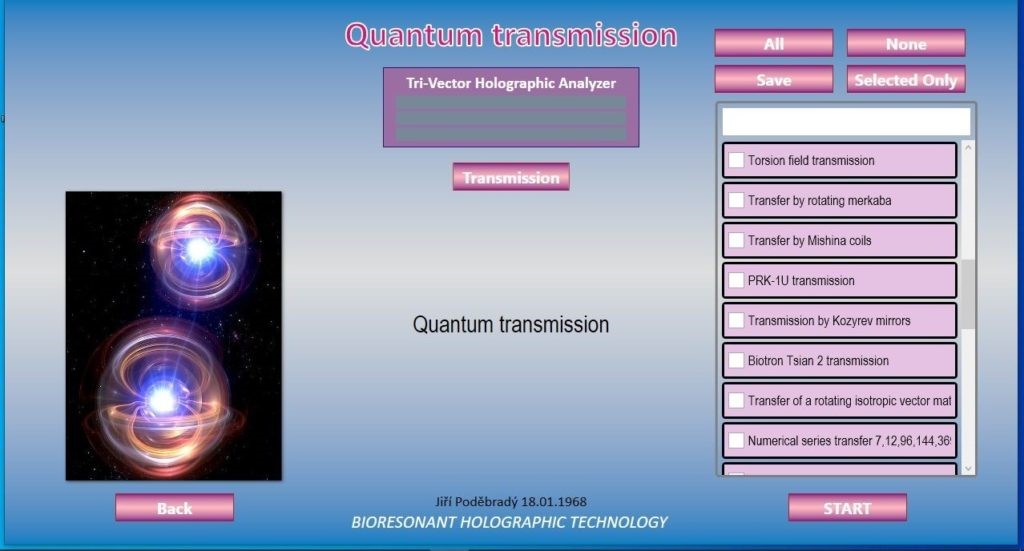 Quantum Harmonization
Quantum Harmonization is a modern, advanced, and effective healing system that works continuously day by day with the recipient. The programs from each category scan the whole body daily and constantly balance and adjust at the cellular level.
With scalar waves, a vitamin can be assembled directly in the cell. The recipient does not need to take extra nutritional supplements, but it is important to have a good nutritious diet so that the body and cells have access to good building components when they are regenerated.
All communication between the software and the receiver takes place completely automatically.
Quantum Awareness
Quantum Awareness is an artificial intelligence in our quantum computer that focuses on the etheric body with its programs for balancing Aura, Chakra and Kundalini.
All of these are aligned with the golden age we astrologically entered in the year 2012.
The Aura – Chakra program is a complex program that has several sub-programs. It is based on 12 basic chakras. They are all found in the etheric energy body. Women have an extra chakra so there are 13 of them in the Quantum Awareness database.
In our original state, our chakras rotated upwards from their horizontal position. However, after millennia of concentration only on the manifested (material) world, we were disconnected from the source, causing the rotation to turn downwards in the opposite direction.
The polarization that the programs transmit helps us get the + (plus) and – (minus) poles correctly aligned in the body and chakras.
The program C. C and D. D etc. goes through the entire scale of tones and removes blockages linked to the chakras with the respective tone.
A holographic Merkaba is placed on a harmonized figure of the recipient. It induces a stronger union between body, mind and soul in the recipient and the etheric body is harmonized.
The Merkaba's structures spin against each other at high speed, which leads to injuries or cavities in the aura (radiation field) being harmonized and healed. Plasma begins to form, and the entire aura becomes more vital and radiant.
The life energy, which is also called kundalini, begins to flow better through the whole chakra system.
Quantum Awareness also includes programs with dimensions 1-5, zone, pyramid, sacred geometry, iChing, healing sound frequencies and mudra programs.
All communication between the software and the receiver takes place completely automatically.
Examples of how your programs run
You are connected to the Quantum Harmonization and Quantum Awareness programs.
The first program starts at 05:00 in the morning, and the Category Aura-Chakra and Kundalini are activated for 30 minutes.
The next activation of the same program category takes place at 13.30 and 21.30.
Category: Organs, muscles, bones, tendons, nerves, starts at 16:30 and lasts for 90 minutes.
Category: Cells start at 16.30 and includes all cells.
Category: DNA/RNA starts at 05:00 and lasts for 120 minutes.
Category: Hormones starts at 05:00 and 21:30 and includes stimulation of all hormones. (The program lasts 2 x 40 minutes for women and once at 21:30 for 60 minutes for men).
Category: Vitamins starts at 07:30, 13:30, 21:30 and lasts 3×40 minutes.
Category: Herbs starts at 07:30, 16:30 and includes all herbs from around the world. The program lasts 2×40 minutes.
Category: Pathogens starts at 05:00, 13:30, 21:30 and includes the weakening of all types of viruses, bacteria, fungi so that they can be naturally taken care of by the body's immune system and removed. The program lasts for 3×20 minutes.
Category: Detox starts at 05.00 and includes detoxification of the whole body, the organism, the muscles, the blood, etc. The program lasts for 60 minutes.
This is only an example, the programs include several categories, all of which are individually adapted, we have not included these in the example above.
After one year of activation, you choose yourself whether you want to continue receiving help and treatments from the quantum harmonizer.
If you wish to continue, you pay a new membership fee at the end of your year and your programs continue. We will notify you when it is time to renew your membership.
What can I expect to experience, sense, feel?
How much you feel from these different programs depends on your sensitivity and your perception.
Some people don't feel a significant effect. This is not because the program doesn't work, but because the person is quite healthy, and more widely avoids more serious ailments. The program works with a preventive aim. Everyone needs this program if they want to protect themselves and avoid more serious problems or ailments. This is a system to stay healthier.
The reception of scalar waves is blocked by wrong thoughts, worries, stress, fear, etc. The more you worry, think negatively about your surroundings and your fellow human beings, the more difficult it is for the brain to be receptive to scalar waves.
If instead you are open, positive and have confidence that you will get the help you need, the programs will work without any obstacles.
Many users report the feeling of a fresh start in life and turbulent times thereafter. After a period, the energy is usually experienced as less strong, and you instead experience more balance and harmony within you. This is a sign that the frequency of the body has increased and that it vibrates at a higher level.
Dr. Sandor Markus, Ph.D., ND., MD (MA).,
sandor.markus@human-academy.com
Ann-Sofie Hammarbäck, Bachelor of Philosophy in dance, STD.
annsofie.hammarback@human-academy.com
Lars Helge Swahn, M.Sc.
larshelgeswahn@human-academy.com
Phone: 073-9072143 (text)
Åtgärd – Låt din Individuella Telemetriska Kvantharmonisering verka helt automatiskt flera dagar i veckan. Denna CelesteMetoden® Steg 3 är åtgärdsdelen för din hälsa och accelererad utveckling.
Bli Forskningshälsomedlem – Telemetrisk Skalärvågsmedicin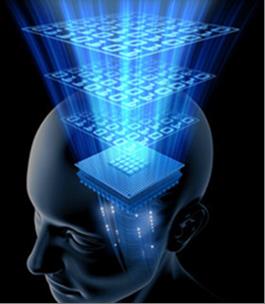 För forskningsmedlemskapen Quantum Harmonization eller kombinerat med Quantum Awareness, programmerar vi Kvantharmonisatorn med underlaget av vad du skrivit in i det personliga informationsformuläret. Det är väldigt viktigt att du som mottagare av programmet verkligen önskar att positiva förändringar sker hos dig, och tillåter dessa att äga rum. Du måste vara delaktig.
Forskningsmedlemskapet Quantum Harmonization och Quantum Awareness
Efter att du har skrivit in dina uppgifter i det personliga informationsformuläret, ställs kvantharmonisatorn in med de program som du behöver. Idag efter 27.09.2022 utökades kategorierna med program till 65 kategorier, där varje kategori tillhandahåller ett 50-tal eller 100-tals program eller fler.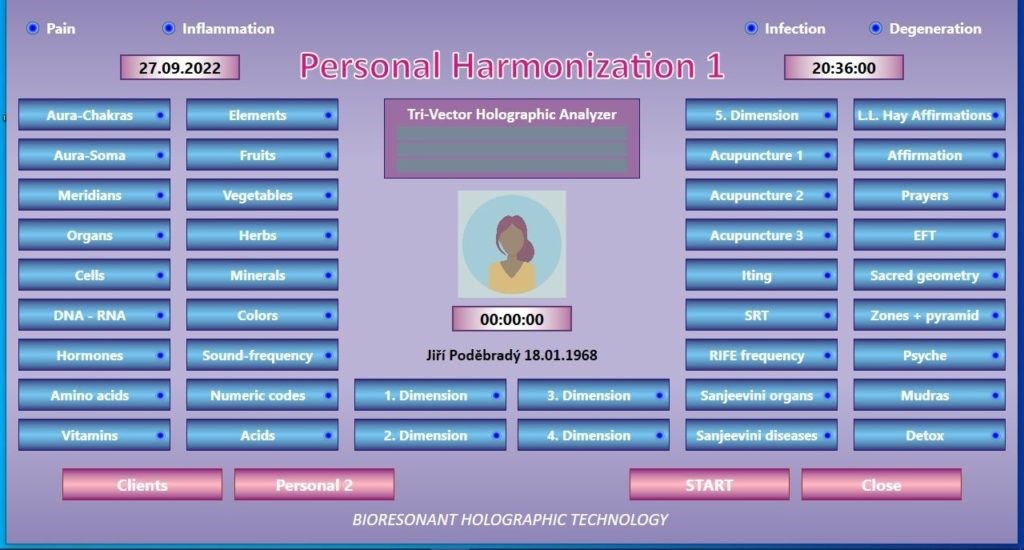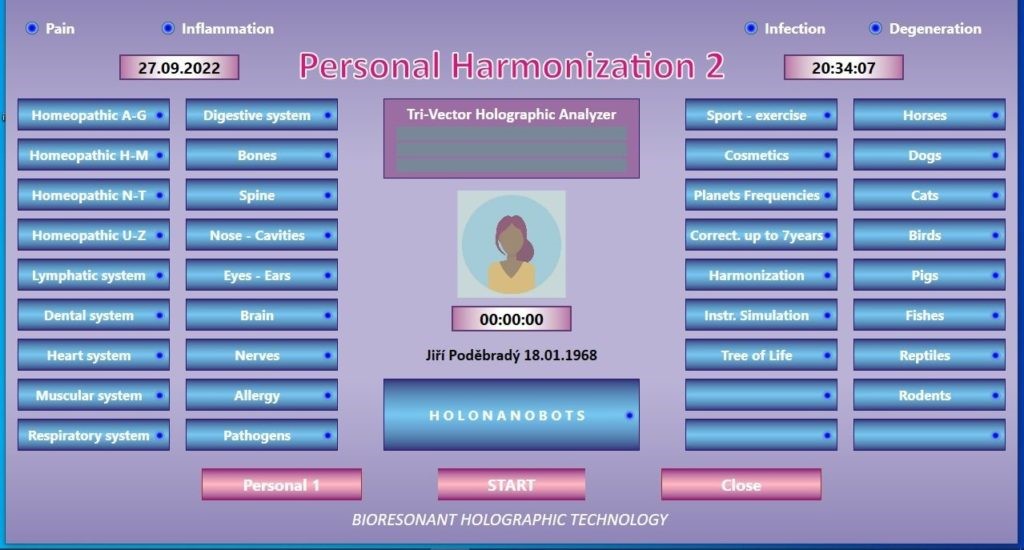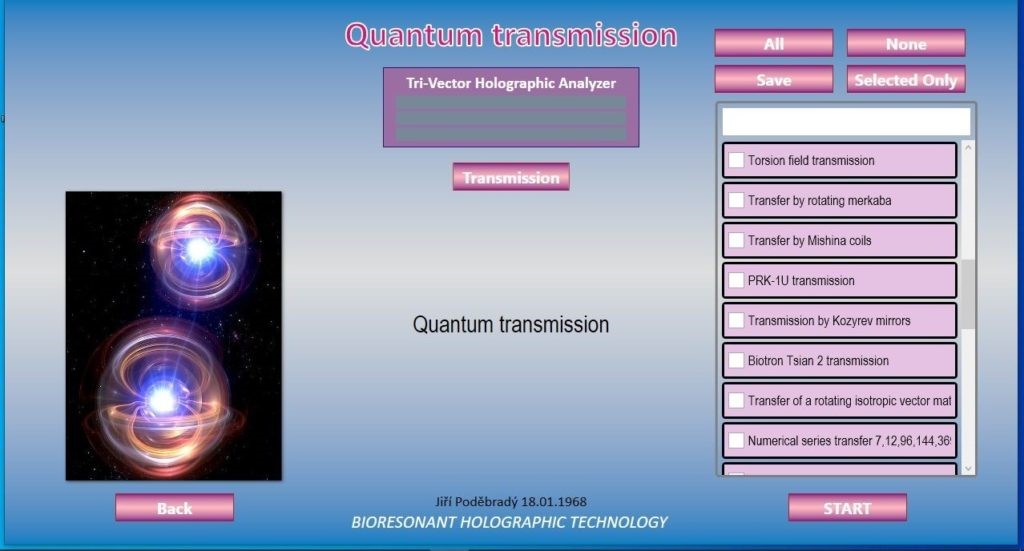 Quantum Harmonization
Quantum Harmonization är ett modernt, avancerat och effektivt healingssystem som arbetar kontinuerligt dag för dag med mottagaren. Programmen med respektive kategori skannar hela kroppen dagligen och balanserar och justerar hela tiden på cellnivå.
Med skalärvågor kan en vitamin sammansättas direkt i en cell. Mottagaren behöver inte inta extra kosttillskott men det är viktigt att ha en bra näringsrik kost så att kroppen och cellerna har tillgång till bra byggstenar när de regenereras.
All kommunikation mellan programvaran och mottagaren sker helt automatiskt.
Quantum Awareness
Quantum Awareness är en artificiell intelligens i vår kvantdator som fokuserar på den eteriska kroppen med sina program för balansering av Aura-, Chakra- och Kundalini.
Alla dessa är anpassade till den gyllene tidsåldern som vi astrologiskt sett gick in i år 2012.
Aura – Chakra – programmet är ett komplext program som har flera underprogram. Det är uppbyggt på 12 grundläggande chakran. De finns alla i den eteriska energikroppen. Kvinnor har ett extra chakra så det finns 13 av dem i Quantum Awareness databas.
I vårt ursprungliga tillstånd roterade våra chakran uppåt från sitt horisontella läge. Men efter årtusenden av koncentration endast på den manifesterade (materiella) världen blev vi frånkopplade från källan, vilket ledde till att rotationen vändes nedåt i motsatt riktning.
Polariseringen som programmen sänder hjälper oss att få + (plus) och – (minus) polerna korrekt inställda i kroppen och chakrana.
Programmet C. C och D. D etc. går igenom hela tonskalan och tar bort blockeringar som är kopplade till chakran med respektive ton.
En holografisk Merkaba placeras på en harmoniserad figur av mottagaren. Den framkallar en starkare förening mellan kropp, sinne och själ hos mottagaren och den eteriska kroppen harmoniseras.
Merkabas strukturer snurrar mot varandra med hög hastighet vilket leder till att skador eller håligheter i auran (strålningsfältet) harmoniseras och helas. Plasma börjar bildas och hela auran blir mer vital och strålande.
Livsenergin, som också kallas kundalini, börjar flöda bättre genom hela chakrasystemet. Quantum Awareness innefattar även program med dimensionerna 1-5, zon, pyramid, helig geometri, i Ching, helande ljudfrekvenser och mudras program.
All kommunikation mellan programvaran och mottagaren sker helt automatiskt.
Exempel på hur dina program kan se ut:
Du är ansluten till programmen Quantum Harmonization och Quantum Awareness.
Det första programmet börjar klockan 05.00 på morgonen, och Kategorin Aura-Chakra och Kundalini aktiveras i 30 minuter.
Nästa aktivering av samma programkategori sker kl. 13.30 och 21.30.
Kategori: Organ, muskler, skelett, senor, nerver, börjar kl. 16:30 och pågår i 90 minuter.
Kategori: Celler börjar kl. 16.30 och omfattar alla celler.
Kategori: DNA/RNA börjar kl. 05:00 och pågår i 120 minuter.
Kategori: Hormoner börjar kl. 05:00 och 21:30 och omfattar stimulering av alla hormoner. (Programmet varar i 2 x 40 minuter för kvinnor och en gång kl. 21:30 i 60 minuter för män).
Kategori: Vitaminer startar kl. 07:30, 13:30, 21:30 och varar 3×40 minuter.
Kategori: Örter börjar kl. 07:30, 16:30 och omfattar alla örter från hela världen. Programmet varar i 2×40 minuter.
Kategori: Patogener börjar kl. 05:00, 13:30, 21:30 och omfattar försvagning av alla typer av virus, bakterier, svampar så att de naturligt kan tas hand om av kroppens immunförsvar och avlägsnas. Programmet varar i 3×20 minuter.
Kategori: Detox (avgiftning) börjar kl. 05.00 och omfattar avgiftning av hela kroppen, organismen, musklerna, blodet osv. Programmet pågår i 60 minuter.
Detta är endast exempel, programmen innefattar flera kategorier därav alla är individuellt anpassade, vi har inte tagit med dessa i exemplet ovan.
Efter ett års aktivering väljer du själv om du vill fortsätta få hjälp och behandlingar från kvantharmonisatorn.
Önskar du fortsätta betalar du en ny medlemsavgift i slutet av ditt år och dina program fortsätter. Vi meddelar när det är dags för förnyelse av medlemskapet.
Kommer jag att uppleva något?
Hur mycket du känner av dessa olika program beror på din känslighet och din uppfattningsförmåga.
Vissa människor känner inte av en nämnvärd effekt. Detta beror inte på att programmet inte fungerar, utan på att personen är ganska frisk, och på ett bredare sätt undviker att dra på sig allvarligare åkommor. Programmet arbetar i förebyggande syfte. Alla behöver ha detta program om man vill skydda sig själv och vill undvika att dra på sig allvarligare problem eller åkommor. Detta är ett system för att hålla sig friskare.
Mottagningen av skalärvågor blockeras genom felaktiga tankar, oro, stress, rädsla osv. Ju mer du oroar dig, tänker negativt om din omgivning och dina medmänniskor, desto svårare är det för hjärnan att vara mottaglig för skalärvågor.
Om du istället är öppen, positiv och har förtroende för att du får den hjälp du behöver, fungerar programmen utan några hinder.
Många användare rapporterar om känslan av en nystart i livet och turbulenta tider därefter. Efter en period brukar energin upplevas som mindre stark och du upplever istället mer balans och harmoni inom dig. Detta är ett tecken på att kroppens frekvens har ökat och att den vibrerar på en högre nivå.
Dr. Sandor Markus, Ph.D., ND., MD (MA).,
sandor.markus@human-academy.com
Ann-Sofie Hammarbäck, filosofie kandidat i dans, STD.
annsofie.hammarback@human-academy.com
Lars Helge Swahn, M.Sc.
larshelgeswahn@human-academy.com
Tel: 073-9072143 (sms)